Democratic Alliance Parliamentary Leader, Mmusi Maimane has announced his intention to run for the position of Federal Leader of the party.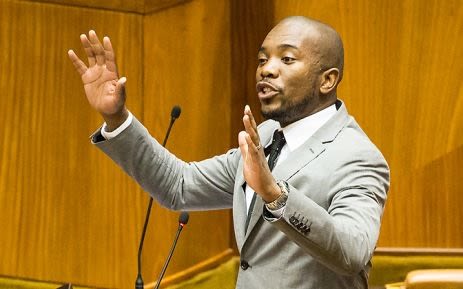 Maimane confirmed this morning on 702 and Cape Talk's Weekend Breakfast show that he would in fact be campaigning for the role, with the hope of being elected come 9 May 2015.
Last week Sunday, leader of the Democratic Alliance, Helen Zille announced her intention to step down from her position at the helm of the party in May this year.
Speculation about who will take over from Zille have flared over the past week, with Maimane, Lindiwe Mazibuko, Athol Trollip and Patricia de Lille's names all coming up as potential candidates.
Continue Reading